Demi-Bouteille Rosée de Réserve (Box of 6 bottles)
80% chardonnay / 20% Pinot noir
It will be perfect with some canapés as an aperitif and also with all your meals of seafood, shellfish, especially salmon, white meat and red fruit desserts.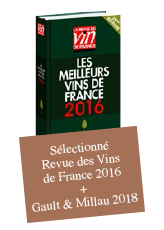 80% chardonnay / 20% Pinot noir
Distinguished & Lively. Plenty of fresh fruit, especially blackcurrent and pear with a finish dominated by gingerbread.
16 other products in the same category: